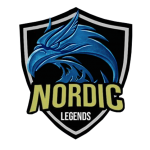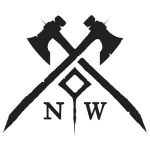 Welcome. If you have been browsing through the internet looking for a mature clan, you have officially found it. Nordic Legends consists of a mature english-speaking playerbase that have their families/friends playing together which gives us a friendly and helpful atmosphere. Nordic Legends would not describe itself as a hardcore company, we consist mainly of semi-hardcore gamers who also value their private life. This means that Nordic Legends has a relaxed, but strategic, approach to progression. Our members are everything from MMO veterans to newcomers in various games, such as Aion, ArcheAge, wow, LotRO, Neverwinter, Rift, Tera, Eso and many more.
Just because we focus primarily on PvP does not mean that you need to be a PvPer. We have a structure in place that facilitates both types of players. If you mainly want to stick to one or the other, we will support you, but at some point you may be asked to help with other tasks outside your path to advance the company.
Good to Know
Server : EU
Faction: Marauders
Region: EU/NA
Focus: PVX
Age: 18
Requirements : Discord
Are you who we are looking for?
We aim to recruit players who share our family-oriented mind-set, value fair play and team work and fun above all else. People play games to relax, to enjoy their time and not having to stress about it. We need serious members, who value their guild. We are united towards the common goal of having fun and making friends while still making things happen in-game. We require people to download and join us on Discord and have a working microphone in order to help facilitate our common goal. It is imperative that our members be able to communicate with each other. Teamwork can only occur successfully when people are willing to communicate in a way that is clear and concise. Discord is mandatory for clans events, for the rest it's optional. Since this is a new game where Nordic Legends moves into, we will be looking for good candidates for Officer positions. Please note that this is a mature guild. Anyone under the age of 18 will not be accepted into the clan.
What can you expect from Nordic Legends:
1.Being a member of a guild where you are more than a number, a growing family.
2.We aim for a wide range of activities such as guild events for PvE and PvP purposes.
3.Seasonal events.
4.We support crafting
5.Structured leadership
6.We will be building our own alliance with like minded guilds.