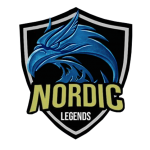 Well, hello there fellow Guardian… I see you've stumbled across Nordic Legends that once reached beyond the stars but these days has to settle for planet Earth. We are EU clan have outposts all over the EDZ, so you'll never be short of someone to game with whether that'll be Raiding, Strikes, Story Missions, Crucible or just chilling and busting some 'rhythmic moves' in the Tower.
We play the game for fun but will always enjoy getting the job done in the best of ways – cracking jokes and being part of a team, but also being focused when required and enjoying the experience. Being part of Nordic Legends in the world of Destiny means you will represent the best of what we stand for, and you'll find more about that in our Discord.
Good to Know
Region: EU/NA
Focus: PVX
Age: 18
Requirements : Discord
Are you who we are looking for?
We aim to recruit players who share our family-oriented mind-set, value fair play and team work and fun above all else. People play games to relax, to enjoy their time and not having to stress about it. We need serious members, who value their guild. We are united towards the common goal of having fun and making friends while still making things happen in-game. We require people to download and join us on Discord and have a working microphone in order to help facilitate our common goal. It is imperative that our members be able to communicate with each other.
What can you expect from Nordic Legends:
1.Being a member of a guild where you are more than a number, a growing family.
2.We aim for a wide range of activities such as guild events for PvE and PvP purposes.