June 1, 2021
SwordOfLegends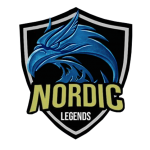 Welcome. We are a tight centered guild of wonderful freaks, you might even call us a group of friends. We mainly play Sword Of Legends but other games as well. The most important thing for us are teamwork. Whether it is PvP or PvE, we will always cover each other's backs. This is an appeal to you who likes to join a group of weird and wonderful people who like to play Sword Of Legends. Our members are everything from MMO veterans to newcomers in various games, such as Aion, ArcheAge, wow, LotRO, Neverwinter, Rift, Tera, Eso and many more.
Our main goals will be clearing PvE content, competing in PvP and to push each other to do better. We will prioritise clearing larger content such as raids, guild events etc We offer safe, friendly environment and opportunity to find people for dailies/dungeons/guild bosses.
Good to Know
Server : TBA
Region: EU/NA
Focus: PVX
Age: 18
Requirements : Discord
Are you who we are looking for?
We aim to recruit players who share our family-oriented mind-set, value fair play and team work and fun above all else. People play games to relax, to enjoy their time and not having to stress about it. We need serious members, who value their guild. We are united towards the common goal of having fun and making friends while still making things happen in-game. We require people to download and join us on Discord and have a working microphone in order to help facilitate our common goal. It is imperative that our members be able to communicate with each other. Teamwork can only occur successfully when people are willing to communicate in a way that is clear and concise. Discord is mandatory for clans events, for the rest it's optional. Since this is a new game where Nordic Legends moves into, we will be looking for good candidates for Officer positions. Please note that this is a mature guild. Anyone under the age of 18 will not be accepted into the clan.
What can you expect from Nordic Legends:
1.Being a member of a guild where you are more than a number, a growing family.
2.We aim for a wide range of activities such as guild events for PvE and PvP purposes.
3.Seasonal events.
4.Structured leadership